Blacksmith Tools and
Items For Sale


Scan the short descriptions of the following blacksmith related tools and products. For further information on each just click on the links. If you have questions about one of the products just email me, but allow several days for me to get back to you.


Please note all prices are subject to HST (13%).

---
Item #1
Just Released!
Gas Forge Construction Manual
This 83 page ebook covers construction of the above Atmospheric pipe forge and a bonus square box blower forge. There are over 90 detailed pictures showing every step of the process of construction. The book is in PDF format so you can easily print off pages to use in your shop. Click the above link for more details.

Regular Price $25.00 US
Members Price $20.00 US




---
Item#2
75 lb Air Hammer.
This air hammer is ideal for the smith that works in a one person shop and wants to take smithing to the next level, with bigger stock sizes and easier production. For more details click on the above link for the Air Hammer Page.
$4500.00 CND plus taxes (price subject to change depending on parts prices).





---
Item #3

Gas Forge Construction Video dvd.
Learn the theory and practice of gas forge making. 2 hours 16 minutes long. Video includes safety precautions, suppliers, parts list, chamber construction, burner construction, orifice construction, insulating, coating, tuning the burner, and initial firing. Click the link to head to the educational video page.
Please note I have suspended sales of the dvd until the begining of June. Sorry for the inconvenience.
Regular Price $25.00 CAD plus $10.00 shipping.
Members Price $20.00 CAD plus $10.00 shipping.
********* ********
---
Item #4

Gas Forge.
This is the same gas forge as is made in the Gas Forge Construction video. I would consider it a starter forge. You will be amazed at how much work you can do in it. Please note this is an unrated propane appliance and as such you use it completely at your own risk! The forge includes chamber, burner, hose, and regulator. This is the updated version and has insulated hinged doors. You will have to supply a propane tank. A 20 lb barbeque tank lasts about 8 hours. More convenient is a 40 lb propane tank.
Regular Price $510.00 CND Includes HST plus shipping.
Member's Price $480.00 CND Includes HST plus shipping.
(The forge is heavy so it is best if you can pick it up at my shop)
---
Item #5
Gas Forge Atmospheric Burner.
This is the same burner used in the above forge. If you wish to create your own chamber then 1 or 2 of these burners could be ideal for you. The burner comes with nozzel, orifice, ball valve, and reverse thread acetylene fitting. It is tuned and ready to go.
The burner comes in a 100,000 btu size. This burner is suitable for forges up to 340 cubic inches interior space.
Pease note this is an unrated propane appliance and as such you use it completely at your own risk! You will have to supply hose and regulator, and propane tank.


Regular Price $74.00 CND Includes HST plus shipping.
Member's Price $63.00 CND Includes HST plus shipping.
---
Item #6
Blacksmithing Courses.
Basic Blacksmithing Class, Intermediate, Knife Making, Gas Forge Construction, etc. Most course are spread over a weekend. Specialty courses are available in one or two day formats. Click on the link for more information prices and schedule.
Regular Price $395.00 CND Includes HST
Member's Price
$370.00
CND Includes HST.
Speciality Courses added cost.
---
Item #7
Fundamentals of Blacksmithing Ebook
I have Just Released this new book!
If you would like more information about this book, which you can download in pdf format.
Click Here

Regular Price $28.00 Us
Members Price $19.97 US

---
Item #8
Darrell Markewitz is a long time friend and an excellent smith. Darrell has developed a series of videos that compliment my educational dvds and manuals. His videos include:
Introduction to Blacksmithing, Historic Blade Smithing, and Forging the Viking Age.
For more information click on the link and you will be taken to his products. Please note if you purchase one of these videos you will be dealing with The Wareham Forge. Any questions should be sent to Darrell. Darrell has been an educator for many years and his videos are worth investigating.
---
Item #9
Forge Work by Wlliam Ilgen
copyright 1912
This is a 236 page ebook written in 1912 as a course of study for manual training in highschool. The book concentrates on forgeing practices, skills and tools. It is very much a how to book. The second half of the book is dedicated to the steel making industry at this time. Although dated there is much useful information in the book. A word of caution some of the descriptions can be misleading from a modern perspective (eg naming of the colors of steel). Please use the information with care. We have learned alot about the dangers in this craft that were not important in 1912.
The book has been scanned in page by page so you will find blank pages etc. It is in pdf format so you will need Adobe reader to view it. The file is 22 Mb. On dial up it takes close to 2 hours to download. On highspeed it takes perhaps 5 minutes. Click on either the Buy Now button or the Members Price to pay.
Regular Price $10.00 US
---
Item #10
By David Robertson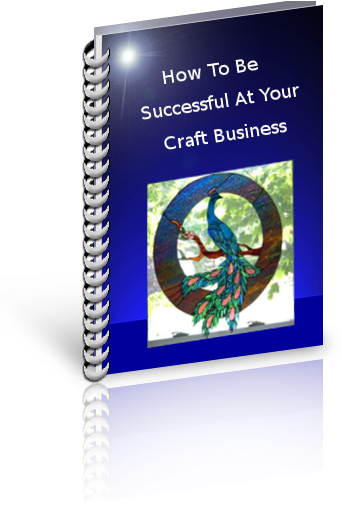 This ebook is not directly related to blacksmithing but is what I have learned over the years in the craft business. It is appropriate for all crafts and describes how I market my wares, as well as all the hidden day to day chores of my business. It applies to anyone who wants to make an income from their craft
---
Item #11
Welding Secrets Revealed $37.77
Is the best source for welding information I have come across. It is over 1200 pages long with over 600 pages of text and over 500 pages of photos and diagrams.
The price of $37.77 is paltry compared to the actual information you get on all facets of welding.
Click on
Welding Secrets Revealed
for more information .

---
Item #12
75 LB Air Hammer Construction Manual | Plans
This downloadable ebook details the plans needed for constructing your own Air Hammer. You can save several thousand $ dollars by building your own blacksmith power hammer. This machine has saved me countless hours of work and has opened amazing possibilities for forging the steel.

For more information on what is included in this manual click on the blue title link above.

Regular Price $47.00 US
Members Price $37.00 US



---
Item 13
Build Your Own Workshop
Plans $47.00
A number of years back I built a 20 x 20 addition on the back of my previous workshop. I basically just went from a plan in my head.
Blacksmith right, handy, able to figure things out on the fly. Well it worked but it would have been a whole lot easier if I had some plans to follow.

If you have taken up blacksmithing and find that you need a structure from shed size to a 50 by 60 foot building for a large shop this ebook has 1200 different plans for you to work from. If you are building a structure take a few moments and see what Ryan Henderson has to offer in his ebook.

Just Click on 1200 Shed Plans to get more information.

---
Item 14
Bronze Casting Manual Click Here!
This Ebook is 114 pages long and priced extremely cost effectively at only $16.00 US.
Olivier Duhamel is an artist in New Zealand who specializes in human form sculpture. These bronze casting techinques are applicable to creating knife hilts or sword pomels. The techniques could also be used for bronze figure heads as additions to your ironwork.
Just click on the image and you will be taken to more information. The Bronze Casting Manual is the second down on the list.
---
Item 15
No Weld Grinder 2 X 72 Plans Digital Copy $20.00
For More Details just click on the image or the above link.
I recently came across these plans for building your own knife grinder. The plans show how to build it with out having to do any welding. Of course if you have a welder it will only make it better. Construction is simple with only cutting and drilling holes. This is an excellent tool if you are into making knives. The cost of a factory made belt sander can be well above $1000.00. Building your own will save you a ton of money. Be aware that motors, bearings and contact wheels do cost a significant amount of money, but you are building an excellent quality tool.

---
Item 16
Learn How To make Your Own Blacksmith Tongs Manual
By David Robertson
Click above title to be taken to the information page.

Tongs are a vital tool for the blacksmith shop. You can make your own with very little cost. This step by step manual covers 6 different styles of Tongs in detail. More shapes are covered in the Appendix.




Total pages in this ebook is 102 and is packed with pictures.









---
Item17
Uvex Shade 2 Infra-Dura Safety glasses
These are an economical Safety glasses that filter out 85% of the infra-red and 99% of the UV associated with high temperature forge work such as forge welding. Although there is a color shift with the green tint I found it was pretty quick getting use to the new color range. I find them much cooler on the eyes than my usual rose didymium. I recommend using them for all your forge work.
Just click on the image above for pricing information, or to purchase.

---
Item 18
Dayton High Temperature Blower, 115 Volt, 130 CFM
This blower puts out adequate cfm for the gas forges described in my Gas Forge Construction Manual (item 1 above) It also has a separate cooling fan to help prolong the life of the motor. It has a mounting flange but you will have to construct a receiving flange and possibly a mounting bracket.
---

Item 19

Grizzly Knife Belt Sander / Buffer
The Grizzly Belt Sander is one of the lowest cost 2 inch by 72 inch belt sanders on the market. I had opportunity to try one out when I was at New York State Designer Blacksmiths meeting. It ran almost silently and had a very smooth operation. It takes a bit to get the tracking just right but after, it is easy to use.
I built my belt sander years ago and looking back I would have been much further ahead to buy this tool if I had known about it. The only advantage with the one I built is that it has a 1.5 HP motor.


---
Item 20
Smith Soldering Brazing Gas Saver Cutting Torch WDW101 Acetylene
If you do a lot of torch work this Gas Saver will pay for itself in saved fuel and oxygen many times over. It is designed to shut off the flow of fuel and oxygen when you hang the torch up on the hook. There is a pilot light that allows quick ignition with keeping the same settings just by lifting the torch then moving the nozel to the pilot light. Then you are back into business. Very useful in operations requiring a lot of moving and adjustments then repeated heating.
---
Item 21
Smith Flashback Arrestors Cutting Torch Mount Set H743
An ounce of prevention is worth a lb of cure!. These flashback arrestors prevent a torch blowing up if there is a plugged tip and combustion starts inside an heads back to the hoses. I have had a torch that started inertanl combustion. Very scary and very hot in the hand. I have seen a torch that blew up from the gasses being forced back. Fortunately I was not holding it. These two units mount on the torch body on the acetelyne line and the oxygen line.

---